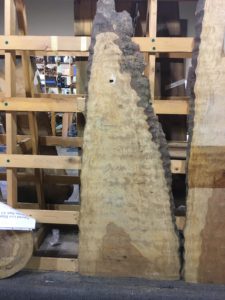 These magnificent slabs are a rarity these days.
What makes these slabs extraordinary is that they are figured, logsawn and sequential. The smalls of the slabs is from the outermost of the tree and the largest is from the more centered part of the tree.
The White sapwood on the edges is highlighted by the gorgeous red figure of the heartwood.
Call or e-mail us for pricing.